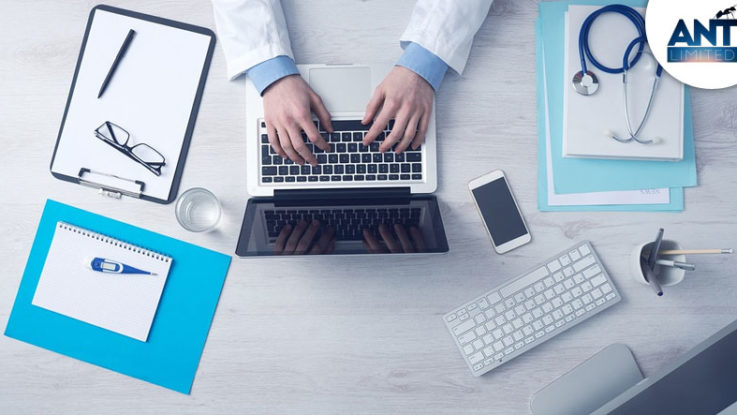 Looking for health-related information is now easier because of the vast network that is the Internet. However, not everything that you find online is true or reliable. With health-related websites proliferating everywhere online, choosing a trustworthy one has become quite a challenge. This is why we decided to come up with a list of the top eight online health sites that are worth your time and effort. (The list does not follow a particular order, though.)
WebMD


WebMD boasts of a medical team composed of more than 100 health experts and doctors that come from various specialty areas. Its content is constantly updated by a team that makes sure all the information it provides is accurate. WebMD regularly posts general health news, medical reference content databases, live web events, and some useful interactive tools. It has around 80 million unique monthly visitors as of November 2016.
NIH – National Institutes of Health


The NIH website is run by the United States Department of Health & Human Services. It is the online version of the country's medical research agency. It provides information that can help improve health, prevent or reduce illnesses and disabilities, and lengthen the life of Americans. It features health-related articles, research, events and activities, and projects. As per November 2016, NIH has an estimated 55 million unique monthly visitors.
Yahoo Health


Yahoo Health offers the latest information on health and lifestyle-related issues and topics like beauty, diet, exercise, nutrition, and mental health, among others. It also features tips and How-Tos. Yahoo has a colorful layout that attracts a lot of visitors. In fact, its estimated number of unique monthly visitors total to a little over 50 million as of November 2016.
Mayo Clinic


The Mayo Clinic website is the online address of the popular Mayo Clinic, which is considered as one of the United State's best hospitals for 2016-2017. The site contains information about the clinic's projects, activities, and advocacies. It also offers reliable information on certain disease and conditions. Likewise, the Mayo Clinic website offers online services, such as appointment management and information about your results and records. The Mayo Clinic is one of the most visited health-related websites in the world. As of November 2016, it recorded more or less 30 million unique monthly visitors.
MedicineNet.com


MedicineNet.com is a subsidiary of WebMD and is operated by the said medical group. It is a healthcare media publishing company that offers comprehensive but easy-to-understand content about various medical information and issues. Likwise, it features slide shows, special real life stories, as well as activities for visitors. It was established in 1996 and is backed by a team of physicians who authored Webster's New World Medical Dictionary (1st, 2nd, and 3rd editions). MedicineNet's estimated unique monthly visitors count is estimated at 25.5 million.
Drugs.com


Drugs.com is your online partner when it comes to everything and anything about medicine. Whatever medicine information you need, you will find it on this website. It is, however, not an online pharmacy. Its goal is to provide consumers basic but reliable and valuable information about medicine. Its medicine database is managed and powered by several medical information suppliers. Drugs.com contains reliable data for over 24,000 over-the-counter medicines, natural products, and prescription drugs. As of November 2016, the website has attracted a total of more or less 22 million unique monthly visitors.
Everydayhealth.com


Everyday Health is a comprehensive online platform for healthcare companies. It offers them a venue for connecting and communicating with healthcare professionals and consumers/patients. It contains reliable and useful content and activities, which include interactive tools and apps that are dedicated to providing essential assistance to consumers looking to manage their health and wellness needs. Everyday Health also shares essential content related to health care solutions. As of November 2016, the website is estimated to have unique monthly visits that total to more or less 18 million.
HealthGrades


HealthGrades is dedicated to making the task of finding good and reliable doctors, hospitals, and health care easier for consumers. The website offers information that is essential for making informed health-related decisions. Likewise, it provides detailed information about hospital quality, patient satisfaction, and good service from health care professionals. The estimated number of unique visitors for HealthGrades, as of November 2016, is 17 million.
These are just eight of the many online health-related sites. You'll find a lot more of them online. I guaranteed you, you'll get a lot of relevant information from these websites. These eight are on top on the list because of their comprehensible way of presenting health-related information and data.